View by Brand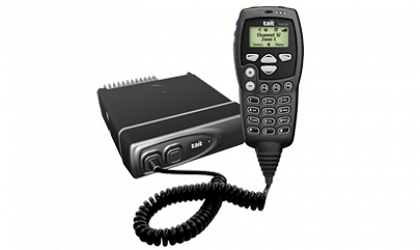 Click on the image to view larger version.
TM8254
With its hand-held control head, the TM8254 saves space and is fast and easy to install. It improves fleet and team effectiveness by placing vehicle communications into the hands of the user.
The TM8254 mobile is a reliable, high performance mobile radio. Easy to integrate and customise, it is ideal for voice and data communications. Even a simple system represents a long-term investment that can be adapted as your business needs evolve.
The TM8254 mobile provides flexible coverage for users, supports multiple MPT 1327 networks while also operating in conventional mode when outside network coverage areas.
The TM8254 mobile has exceptional RF performance, rugged design and advanced Digital Signal Processor (DSP) technology.
Flexible, reliable and user friendly
Key Features:
25W, 40W (UHF) and 50W (VHF) power output
1,500 conventional channels
MPT 1327 trunked
MAP27 data capable
Voice and data capable
Easy to integrate and customize
Rugged construction and robust RF performance
Voice inversion scrambling
Lone Worker as standard
Downloads
Brochure(s) containing product specifications and accessory details is available for download.