View by Brand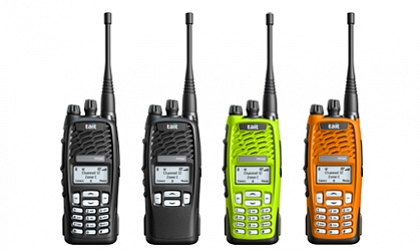 Click on the image to view larger version.
TP9300
The TP9300 DMR portables deliver improved efficiency and enhanced usability for users in mission critical environments.
These portables function in trunked DMR, conventional DMR, full MPT 1327, and conventional FM modes. They can roam between DMR and MPT networks, and have inbuilt GPS, Bluetooth® wireless technology and IP67 protection.
TP9355: 4 keypad portable
TP9360: 16 keypad portable
Efficient, data and voice, quad-mode portables.
Key Features:
Future proof quad-mode portable (DMR trunking, DMR conventional, MPT 1327 and conventional analogue FM)
Full adherence to DMR standards providing choice and interoperability
Engineered for demanding environments with IP67 rating
Increased voice usability with integrated Bluetooth wireless technology connectivity
Integrated GPS to improve efficiency and safety
Text messaging and status calls to enhance your communications environment
Crystal-clear audio quality
Packet data over traffic channels for workforce management, SCADA, Telemetry and other applications
Available in a range of models and configurable to suit your application
Colour options available – black, orange and hi-visibility green
Downloads
Brochure(s) containing product specifications and accessory details is available for download.