View by Brand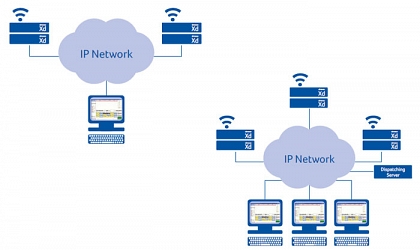 Click on the image to view larger version.
Simoco Xd Dispatcher
Comprising a range of selected dispatching solutions tested with our ETSI compliant products Simoco Xd Dispatch Solutions are tailored to meet the needs of Simoco's users worldwide. From a single Tier II conventional site through to multi-site Tier III trunked networks. Simoco Xd Dispatch solutions enable operators to stay in command of radio communications.
Combining resilience with ease of deployment Simoco Xd Dispatch Solutions are DMR Dispatcher consoles which integrate with the Simoco Xd DMR radio system. Drawing on Simoco's expertise in Voice over Internet Protocol communication solutions and featuring intuitive user interfaces, Simoco Xd Dispatch Solutions bring a high degree of functionality to Business and Mission Critical operations.
In all cases IP connectivity offers high resilience and easy deployment on modern telecommunications networks. Whilst allowing changes in control room configuration or system expansion to be easily handled. Highly configurable user interfaces link the operator seamlessly with both the core radio system and terminal devices.
Features
Open standard interface
Full range of DMR call modes
Scalable
IP connected
Voice recorder output for training and analysis
Intercom for inter-operator communication
Telephone interconnection increases operator productivity
Messaging feature for Status and Short Data Messaging
Input/output connections to control auxiliary devices
Touch screen operation for ease of use
Connections to control auxiliary devices
Benefits
Multiple operator capability allows the dispatching system to be scaled in line with operational needs
Use of IP connectivity enables rapid deployment and high reliability
Compatibility with leading voice recorder suppliers gives access to a number of recorder/logger solutions
Telephone connectivity with SIP exchange takes dispatch operator communications beyond the range of the radio network
Dedicated inputs and outputs give the operators remote control over auxiliary devices for example a door lock
Downloads
Brochure(s) containing product specifications and accessory details is available for download.