View by Brand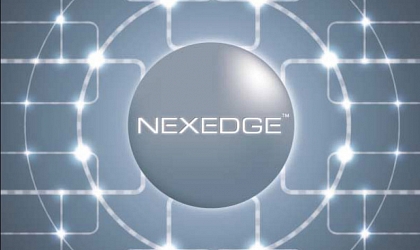 Click on the image to view larger version.
Kenwood Digital System
NXDNTM Digital Trunking
NXDNTM Digital Conventional
FM Conventional
IP Wide Area Networks
Advanced Digital Audio
AMBE+2TM VOCODER
Secure Voice
GPS with Voice
Individual & Group Calling
Over-the-Air Caller ID
Advanced digital communications at your pace
Kenwood Digital System networks are designed to provide all the benefits of the latest DSPdriven LMR digital voice technologies, trunked system efficiency, IP network, wide area calling, secure digital voice and an array of advanced digital communications feature sets.
All Kenwood Digital System equipment includes FM and digital modes for multi-system use and graceful fleet migration.
General Features
Multi-Mode
All equipment supports NXDN™ trunking, NXDN™ conventional and FM conventional for mixed system use and graceful migration. Base units include FM conventional repeater control and external interface for conventional or LTR® trunking controllers. Subscriber units also include LTR® operation.
Advanced Digital Audio
The NXDN™ FDMA air interface utilizes advanced DSP coding, DVSI AMBE+2™ VOCODER technology and a field-proven low BER rate modulation method resulting in high quality digital audio performance that extends the effective communication range more than FM.
Secure Voice
Kenwood Digital System provides an inherent level of security via its digitally encoded NXDN™ air interface. These radios also include a digital voice scrambler for NXDN™ modes and an inversion scrambler for basic security in FM mode. The option port accommodates higher-level encryption modules for FM mode. Securing sensitive communications enhances personnel safety, reduced risk and liability exposure and secures facilities and operations for governments and corporations.
Integrated Data Services
In NXDN™ digital modes, GPS location data can be sent for fleet management tracking and emergency location*. NXDN™ also supports status and text messaging features for routine canned and free-form text messaging. In FM mode, Kenwood's FleetSync® protocol offer parallel GPS location, status, text and PTT ID services.
System Management
The Windows® System Manager provides local or remote PSTN or LAN/WAN site provisioning, activity monitoring, firmware updates and call log retrieval. Call logs are downloadable in standard formats for traffic loading and security analysis.
Mission Critical Assurance
Kenwood Digital System provides conventional failsoft operation for continued communications and self-healing control channel switching in the event disaster disables certain channels or network resources.
Spectrum Efficient Technology
The NXDN™ digital air interface operates in 12.5 kHz narrow bandwidth mode for current channels assignments and in 6.25 kHz bandwidth mode if future regulatory mandates require.
Digital Trunking Features
IP Multi-Site Networking
IP network connectivity leverages the power of LAN / WAN assets, VOIP technologies and can eliminate costly leased line expenses. Kenwood Digital System networks use commercial 10/100 Base-T Ethernet switches and routers eliminating costly hardware switch solutions.
16 Site Networks
A Kenwood Digital System network can accommodate up to 16 sites of 30 channels per site for seamless wide area calling and fleet unit roaming.
Individual & Group Calling
For dispatch operations, the NXDN™ protocol supports up to 60,000 Talk Group IDs per network and 3000 per site. Kenwood Digital System trunking supports 60,000 Individual Unit IDs per network and 3,000 per site for private unit-to-unit calling. These IDs can be partitioned for shared system use and agency, department and sub-user groupings.
Advanced Trunked Features Sets
Kenwood Digital System supports traditional mission and business critical features such as call queuing for system busies, priority levels for preferred system access, emergency call and signaling for life-threatening incidents and broadcast all calls for all fleet calling during emergency and storm plan scenarios . Each subscriber unit has a unique factory embedded ESN that the system can validate to protect against unauthorized access. Remote Inhibit permit a dispatcher to disable a compromised unit in the field.
Digital Conventional Features
Individual & Group Calling
The NXDN™ conventional protocol supports up to 1,000 Talk Group IDs for dispatch operations and 1,000 Individual Unit IDs for private unit-to-unit calling. These IDs can be partitioned for shared system use, agency, department and sub-user groupings. NXDN™ conventional mode includes Group & Individual Unit Validation and 16 RAN (Radio Access Numbers) for added repeater access security.
Downloads
Brochure(s) containing product specifications and accessory details is available for download.