View by Brand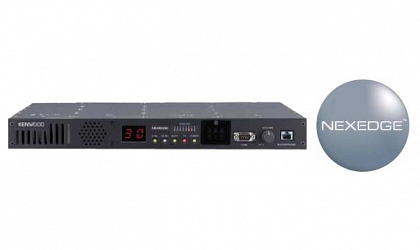 Click on the image to view larger version.
NXR-700/800
Main Features
VHF Models (136-154 MHz, 146-174 MHz)
UHF Models (400-430 MHz, 450-480 MHz, 480-512 MHz)
Compatibility with NXDN™ Air Interface
Available for both Digital and Analog mode
RF & Controller packed in an 1U height (44 mm) unit
Repeater or Base Station Operation Available
Max. 250 W Output Power*
Maximum 30 Channels Programmable per site
16-Site Trunked IP Network Capability
10/100 Base-T Ethernet Network Interface
DB-25 Accessory Connector
Programmable AUX I/O's
DTMF AUX Output Control / Input Monitoring
For Analog FM mode only
External LTR® Controller Interface
Built-in 16 QT/DQT Repeater Control
Downloads
Brochure(s) containing product specifications and accessory details is available for download.