View by Brand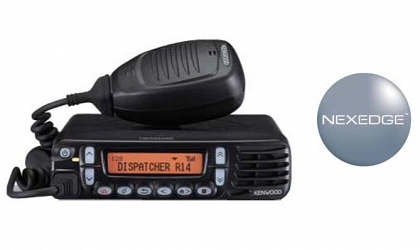 Click on the image to view larger version.
NX-700(H)/800(H)
General Features
30 W / 50 W (136-174 MHz) Models
30 W / 45 W (400-470, 450-520 MHz) Models
512 CH-GID / 128 Zones
Dash & Remote Mount
14 Character Alphanumeric Aliases
Backlit Dot Matrix LCD
3-Digit Sub-Display
Function/Status LCD Icons
RSSI Indicator
Date & 12/24 Hour Time Clock
Transmit/Busy/Call Alert/Warn LED
On/Off Power Control
4 Up/Down Selectors
6 Front PF Keys
Emergency/AUX Key
4W Speaker Audio
Emergency Call Features
Lone Worker
Multi-Language Display
Programmable TX/RX Indication (On/Off)
Special Alert Tone Patterns
Time Out Timer
Busy Channel Lockout
DB-25 Accessory Connector
9 Programmable AUX I/Os
2 Programmable AUX Outputs
Ignition Sense
Public Address / Horn Alert Option
MIL-Spec Standard Mic
MIL-Spec 12-Key DTMF Mic Option
KPG-111D Windows® FPU
Flash Firmware Upgrading
Front Panel Test & Tune
Cloning
MIL-STD-810 C/D/E/F
MIL-STD "Driven-Rain"
IP54/55 Water & Dust Intrusion
Easy Option Port
PC Serial Interface
SDM Manual Input*1
Transparent Data Mode*1
GPS Receiver Option
VGS-1 Voice Guide / Voice & GPS Data Storage Option
Digital - General
NXDN® Digital Air Interface
AMBE+2™ VOCODER
6.25 & 12.5 kHz Channels
Over-the-Air Alias
Paging Call
Emergency Call
All Group Call
Status Messaging*1
Remote Stun/Kill*1
Remote Check*1
Short & Long Data Messages*1
GPS Location with Voice*1
Advanced Transparent Data Mode*1
NXDN® Scrambler Includede
Digital Conventional Mode
64 Radio Access Numbers (RAN)
Individual & Group Selective Call
Mixed FM/Digital Operation
Conventional IP Networks
Site Roaming
Digital Trunking Mode
Individual Private Call
Group Call
Broadcast Call
Transmission Trunked Mode*2
Message Trunked Mode*2
Call Queuing with Priority*2
Late Entry (UID & GID)*2
4 Priority Monitor ID's*2
Remote Group Add*1
Failsoft Mode
Multi-Site IP Networks Compatible
60,000 GIDs / UIDs
Wide Area Group Call
Auto Roaming Registration
Group Registration
Scan
Single / Multi-Zone Scan
List Scan
Dual Priority Scan (Conventional)
FM Modes - General
25 & 12.5 kHz Channels
FleetSync®/II
DTMF Encode/Decode
Companded Audio
Voice Inversion Scrambler
ANI Board Control
Analog Scrambler Board Capability
FM Conventional Zones
QT / DQT
Two-Tone Decode
Single/Two-Tone Encode
Call Keys 1-6
Operator Selectable Tone
Voting
FM LTR® Trunked Zones
FleetSync®/II (FM)
PTT ID Digital ANI
Selective Call & Group Call
Status Messaging*1
Emergency Status
Caller ID Display
Short Text Messages*1
Power On/Off Status Messages*1
Input/Output Status Messages*1
Send/Display GPS*1
PTT ID & Emergency GPS Reporting*1
Status Message Block GPS Reporting*1
Ignition On/Off GPS Reporting*1
*1 Requires NX subscriber unit PC Serial Interface compatible software application (e.g Kenwood AVL & Dispatch Messaging software) or hardware (e.g. console).
*2 These trunked features are primarily system programming and operational dependent. Priority Monitor also requires NX subscriber setting
Downloads
Brochure(s) containing product specifications and accessory details is available for download.