View by Brand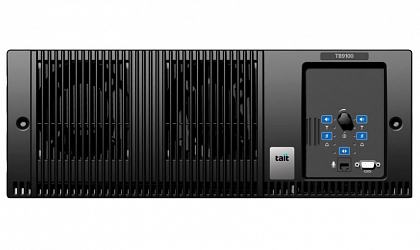 Click on the image to view larger version.
TB9100
The TB9100 base station/repeater is renowned for its built-in intelligence, flexible dual-mode operation and reliability, making it an easy choice for seamless migration from analogue to P25 digital.
In a compact 4U package, the flexible and modular design of the TB9100, combined with intuitive programming software makes it an ideal P25 solution for conventional, trunked and simulcast mission-critical networks.
Intelligence, Flexibility and High Performance
Key Features:
Operation in VHF, UHF and 700/800MHz bands
Continuous duty cycle operation at a range of temperatures and altitudes
Tested for interoperability and performance in a P25 Compliance Assessment Program (P25 CAP) recognized laboratory
Efficient operations with remote programming and software licenses reducing the need for site visits and hardware upgrades
Ensure continuity of service with smart AC/DC switching
Secure communications with support for P25 standard DES and AES encryption
IP connection for ease of diagnostics – connect and configure alerts and alarms, monitor performance and administer the site remotely
Built-in test equipment for self-monitoring, with local and remote logging of alarms
Downloads
Brochure(s) containing product specifications and accessory details is available for download.