LMR Portables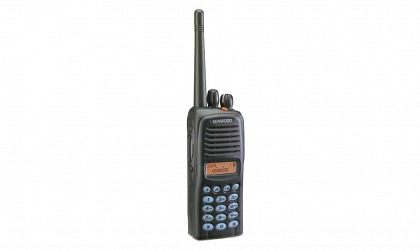 Click on the image to view larger version.
TK-2180/TK-3180
Kenwood's TK-2180/3180 defines a bold new standard for portable radio performance, scoring high marks for operating ease, versatility and reliability.
General Features
VHF:136-174MHz; UHF:450-520MHz OR 400-470MHz WIDE BAND OPERATION
5 WATT UHF & VHF MODELS
CONVENTIONAL & LTR® & MPT1327 TRUNKING ZONES
MAX 512 CHANNELS [CONVENTIONAL + GID]
DUAL PRIORITY SCAN
12-CHARACTER ALPHANUMERIC ALIASES
DOT MATRIX DISPLAY
ENHANCED KENWOOD AUDIO
VOX READY
VOICE INVERSION SCRAMBLER
FleetSync® / FleetSync® II
QT / DQT / DTMF / 2-TONE
VGS-1 VOICE GUIDE & STORAGE UNIT (OPTION)
EASY OPTION PORT (26-PIN)
MIL-STD 810 C/D/E/F & IP54/55
Downloads
Brochure(s) containing product specifications and accessory details is available for download.