LMR Portables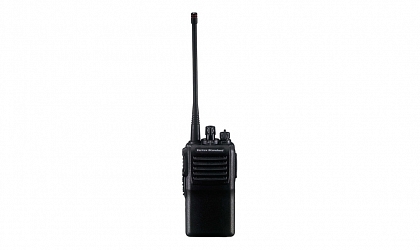 Click on the image to view larger version.
VX-230
The Vertex Standard VX-231 provides wider band coverage,more signaling features and improved ergonomics that adds upto a better return on your investment.
Improved Portability
A radio that won't get in the way, the VX-231 is more compact and lightweight than the VX-160E series. A radio that is easier to carry with you on the job.
More Battery Power
Designed to use powerful Li-Ion battery technology for longer battery life. Includes a 2000mAh battery providing 16.5 hours of operation with the battery saver enabled.
Wide Band Coverage for Added Value
One radio designed to cover VHF and UHF bands, which provides expanded options in frequencies to use.
More Scanning Options
While many radios provide 1 or 2 scanning options, the VX-231 radio gives you 4 additional scanning options for greater convenience and flexibility for the way you need your radios to perform. Options include: Priority, Dual Watch, Follow Me and Talk Around scan.
Downloads
Brochure(s) containing product specifications and accessory details is available for download.