LMR Mobiles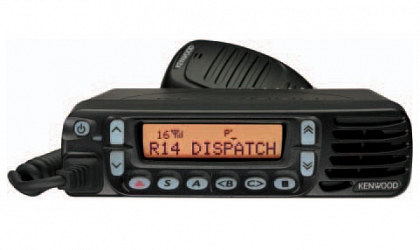 Click on the image to view larger version.
TK-7180/TK-8180
Catch the New Wave in Professional Mobile Conmunications
Kenwood's TK-7180/8180 offers a superb range of advanced features to play a key role in the latest dispatch and fleet control applications.
General Features
Wide band operation
Conventional, LTR® & MPT 1327 Trunking Zones
Extra large channel capacity
Dual priority scan
Dot Matrix Display
6 programmable function keys
Enhanced Kenwood audio
Voice inversion scrambler
Free channel calling (multiple access)
FleetSync® / FleetSync® II
QT/DQT/DTMF/2-TONE
VGS-1 voice guide & storage unit (option)
Easy option port (26-Pin)
Remote control head option
DB-25 accessory terminal
MIL-STD 810 C/D/E/F
Downloads
Brochure(s) containing product specifications and accessory details is available for download.