Interoperability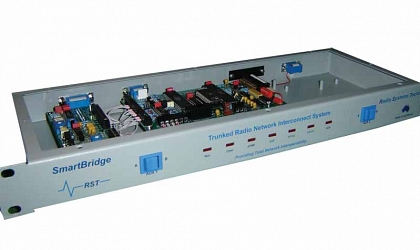 Click on the image to view larger version.
SmartBridge Series III
Smartbridge Series III family of Radio Network Interconnect Systems provides interoperability between otherwise incompatible systems, linking MPT 1327, Smartzone, TETRA, P25, LTR and conventional radio networks harmoniously together in almost any combination.
The diagram shows an example of an in-vehicle SmartBridge installation that extends the coverage of a Trunked network (in this case an MPT system) in a local area around the base vehicle, to provide continued, transparent Trunked portable coverage into buildings and basements, enabling officers on foot carrying a hand portable radio to stay in radio contact with their Despatcher at all times.
The application is particularly important to Public Safety and Security operations. A range of options such as Alarm facilities and Emergency messaging further enhance the operator's safety.
Downloads
Brochure(s) containing product specifications and accessory details is available for download.