Digital Mobile Radio (DMR)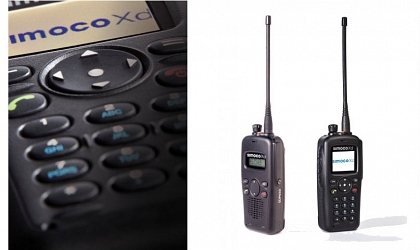 Click on the image to view larger version.
Simoco Xd Digital Portable
Capable of analogue, DMR Tier II and DMR Tier III modes of operation, Simoco Xd DMR portables offer best in class radio communication with a market leading feature set including intelligent man down, lone worker and full compliance with ETSI DMR standards.
Offering full keypad functionality for telephone, complex group calls, advanced data messaging and a total of 12 programmable function keys, the SD660 is ideally suited to organisations with complex operation needs.
The SDP650 is designed for users with less complex needs while still incorporating all of the Simoco Xd benefits in a cost effective, simple to use and highly programmable portable.
Digital, Interoperable and Cost Effective
Robust IP67 Radio
Intuitive User Interface
Full Duplex1 Calling
GPS1 & Intelligent Man Down1
Lone Worker
Bluetooth®1
SDP600 Features
Integrated Man Down - motion and positional sensor for full employee safety
IP67 protection from water and dust ingress
Ear-piece speaker for full duplex calling mode
Lone worker application built into the portable
Integral GPS Antenna for dedicated satellite performance placed optimally within the radio
High output main speaker for loud & clear digital audio
Status and Short Data/Text messaging compliant with ETSI standards
Multi-colour LED for clear indication of radio status
Easy access to emergency button for no-doubt notification
Ergonomic push to talk
Selector knob enhances usability, for control of volume and brings speed scrolling to the radio
IP67 rated side connector
Increased battery life
Features - SDP660
Multiple programmable buttons, from side function keys to main keypad for ultimate customisation
Intuitive keypad
Full colour display with intuitive interface
Features - SDP650
Simple display for easy single word channel identification
Two side programmable keys and two front programmable keys
Easy access up and down channel change
Standard Package Includes:
Radio transceiver
Antenna
Single unit charger
Standard battery
Belt clip
Quick reference guide
3-Year standard warranty
Downloads
Brochure(s) containing product specifications and accessory details is available for download.