CB Radio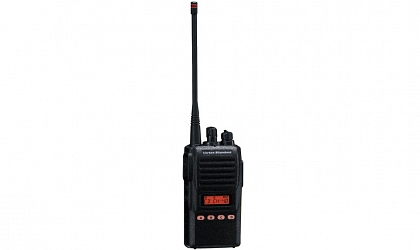 Click on the image to view larger version.
VX-426
The VX-426 has been built by Vertex Standard to meet the varied commercial radio needs of Australian industry, large and small. It's high performance, reliableand no nonsense design also makes it a competitor crushing option for the intelligent recreational and CD only user.
Easy to use
Tough and reliable
168 channel capacity
Built in voice encryption
Silent mode CTCSS/DCS
Long talk times
Desk top rapid charger included
Multimode scanning
Water and dust resistant aluminium diecast chassis
External Antenna Compatible
Downloads
Brochure(s) containing product specifications and accessory details is available for download.