Analogue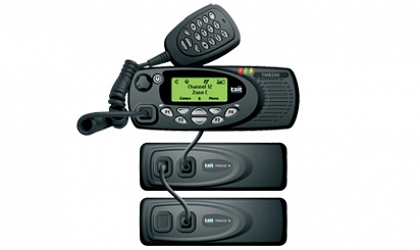 Click on the image to view larger version.
TM8260
The TM8260 provides a flexible solution for conventional radio communications in mission-critical situations. The TM8260 facilitates interoperability and cooperation between different emergency services.
Easy to integrate and to customise, the TM8260 is ideal for voice and data communications. Even a simple system represents a long-term investment that can be adapted as your business needs evolve.
TM8260s are built on an extremely flexible platform designed to incorporate three key core qualities: rugged design, high speed data transmission and ease of integration.
Built around advanced Digital Signal Processor (DSP) technology, much of the radio signal processing takes place in the digital domain. This offers significant performance enhancements and provides a flexible platform to meet specific customer needs.
Flexible, reliable and user friendly.
Key Features:
Large LCD display - 14 characters and four lines of alphanumeric text
User-friendly menu structure for easy navigation
Four programmable function keys
Tough keypad microphone as standard for enhanced dialling capability
25W, 40W (UHF) and 50W (VHF) power output
Voice and data capable
Easy to integrate and customise
Rugged construction and robust RF performance
Comprehensive Selcall functionality
Built-in CTCSS/DCS
Voice inversion scrambling
Downloads
Brochure(s) containing product specifications and accessory details is available for download.