Analogue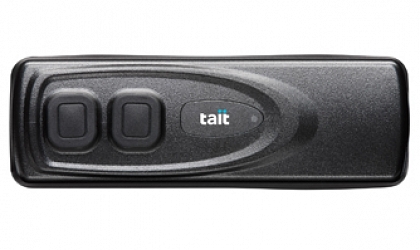 Click on the image to view larger version.
TM8252
The TM8252 is a dual mode MPT 1327/conventional data radio providing ultimate flexibility for system integration. With an expansive internal options area, this data radio is one of the most customisable mobile radios available.
The Tait TM8252 mobile is a reliable and high performance mobile radio. Easy to integrate and to customise, each is ideal for voice and data communications. Even a simple system represents a long-term investment that can be adapted as your business needs evolve.
The TM8252 mobile radio is designed to support the development of business solutions for the rapidly growing mobile data market. Tait's TM8252 data mobile offering suits a range of industries and applications such as utilities, transportation and AVL integration.
The TM8252 data radio can easily connect to external modems through a choice of interfaces, whilst also including built-in data modems. The TM8252 operates in dual mode and has a MAP27 interface as standard with no additional hardware needed. This makes the radio a cost-effective building block in end-to-end radio communication solutions.
Flexible, reliable and user friendly
Key Features:
Dual mode conventional/MPT 1327 trunked data radio
1,500 conventional channels
Voice and data capable
Built in MAP27 data support
25W, 40W (UHF), 50W (VHF) power output
Easy to integrate and customise
Rugged construction and robust RF performance
Built-in modems
Optional 12kbps high speed data modem
Direct Connect GPS
Downloads
Brochure(s) containing product specifications and accessory details is available for download.