Accessories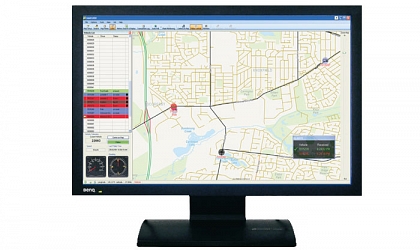 Click on the image to view larger version.
SAMS5000
The SAMS5000 AVL is a plug-in system designed for use within the SAMS desktop environment providing GIS based vehicle tracking and fleet monitoring functions utilising a built in GPS receiver in your mobile radio or in the remote speaker microphone of your portable radio.
Full compatibility with SRM9000 mobile radios and SRP9100 portables
Multi mode capability - PMR & MPT1327 TMR radio systems
Master node computer includes radio server and user interface
Radio server and nodes can reside anywhere on the network
Supports multiple work stations (remote nodes) allowing flexible workflow configuration
Email/SMS alert provides out-of-office or out-of-hours notification for events including duress/alarm
Schedule multiple polling queues to suit business hours
Send short text messages to your mobile fleet
Address lookup/street search feature
Operates in real time or replay mode
Downloads
Brochure(s) containing product specifications and accessory details is available for download.