Accessories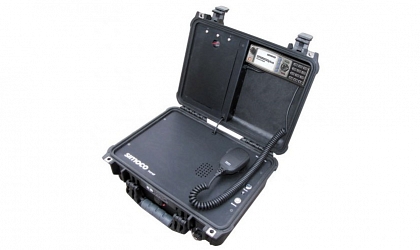 Click on the image to view larger version.
Transit Case
The Transit is a transportable suitcase specifically designed for the Simoco SRM9000 series of radios. Including battery and storage compartment for the included magnetic antenna base and mains charging lead, the Transit can accommodate any SRM9000 control unit. The Transit is ideal for a mobile SAMS5000 application when combined with a laptop or any incident requiring rapid deployment of additional radio equipment.
Downloads
Brochure(s) containing product specifications and accessory details is available for download.