Accessories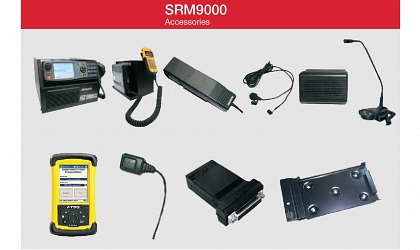 Click on the image to view larger version.
SRM9000 Accessories
A wide range of Personal Radio Accessories are available to suit the SRM9000 such as Desktop Bases, Desktop microphones, Field Encryption Programmer, and Handsfree Kit.
Also available:
USB programming lead
Serial programming lead
Repeater crosslink cable
Microphone extension lead
Downloads
Brochure(s) containing product specifications and accessory details is available for download.